How to Set Up Your Subaru Bluetooth 
As part of Subaru's continued commitment to innovation and safety behind the wheel, Bluetooth hands-free phone connectivity is standard on all new 2016 model year Subarus, including the Outback, Forester, Impreza, Legacy, and even the sporty two-door BRZ. Since so many people use their cell phones throughout the day, setting up Bluetooth is something every Subaru owner should know how to do! Here's how it works:
1.       First, turn your car on.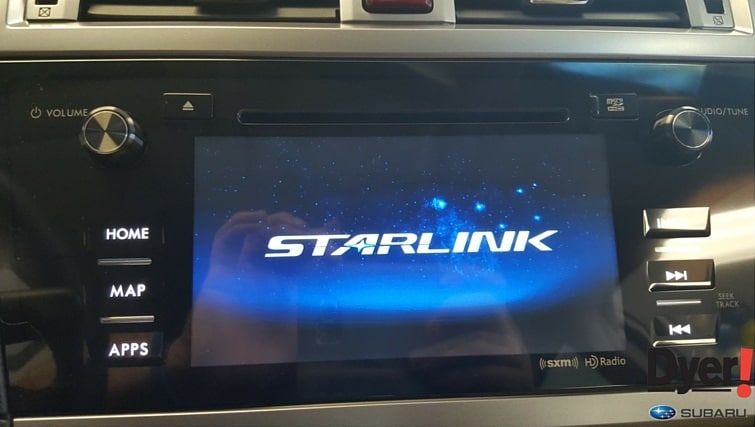 2.       Tap "I agree" on the touch screen when prompted. Now you can use the radio.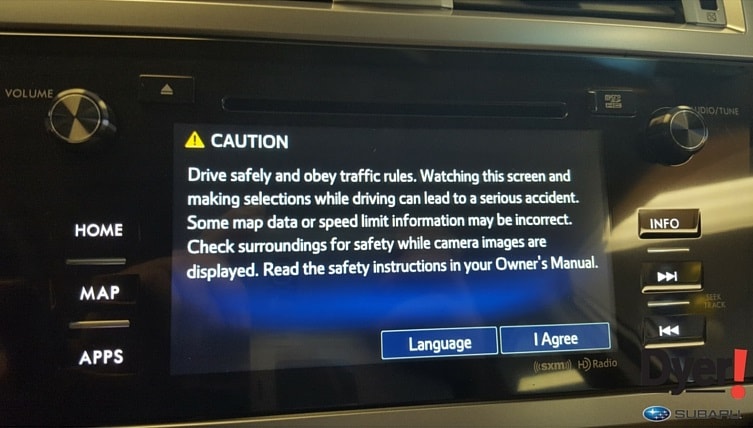 3.       Press the "Home" to the left of the screen itself.
4.       Select "Phone" from the menu tiles in the upper right.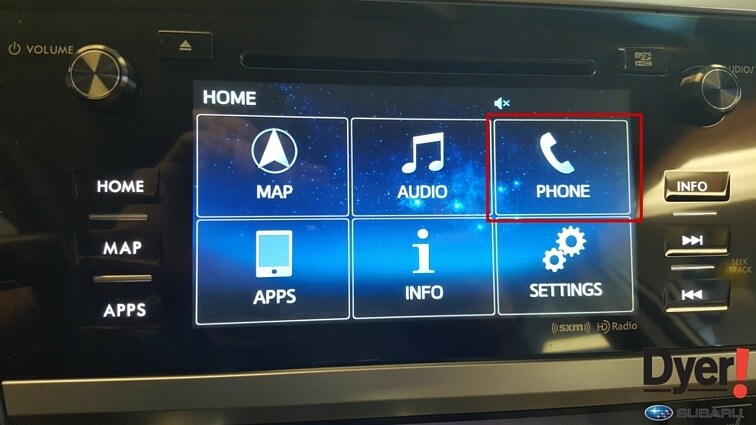 If no device is connected, the car will now ask you if you would like to pair one.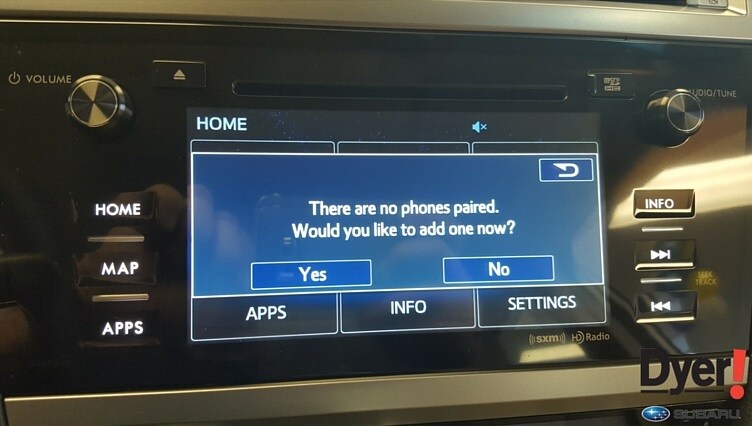 6. Select "Yes" to put the  car in Bluetooth discovery mode.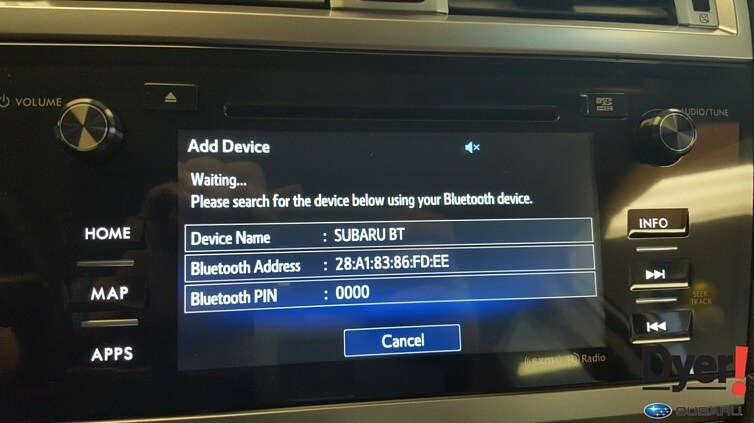 Now you have to grab your phone. For this example, we used a 2016 Subaru Legacy and a Samsung Galaxy S6 smartphone.
7. Open Settings, and then head to Bluetooth. Make sure it's turned on.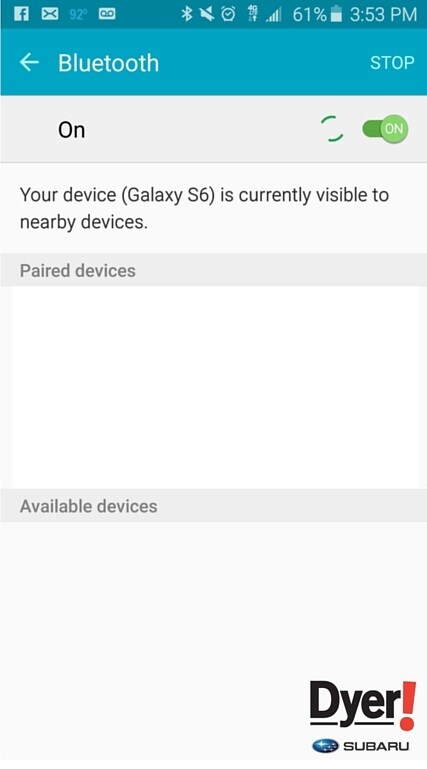 8. Once Bluetooth is turned on, wait for your phone to discover nearby devices and select the one named SUBARU BT. This is your car! Click it and you should see a screen similar to this one below: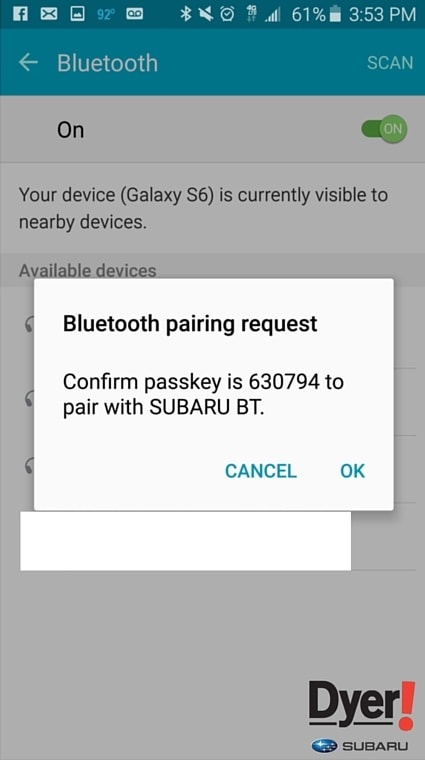 9. On your phone's screen and on your Subaru's screen, confirm that the PIN matches. If it does, click "OK" on the phone.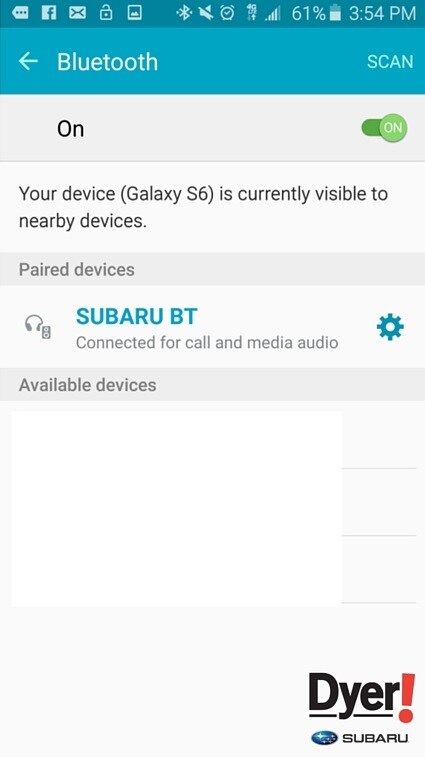 That's it! Now your phone is paired up and ready to go! The system will ask if you would like to sync your phonebook. If you select "Yes," your contacts will be synced to the device and you can see the name of the person who calls in, not just the phone number.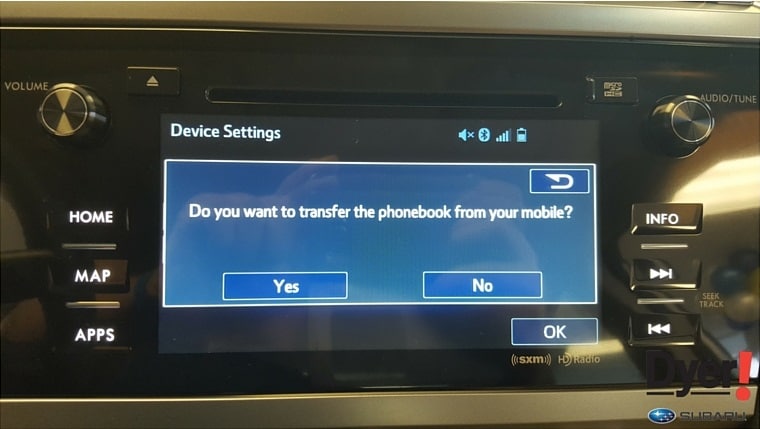 If you see this screen, you're all set and ready to make and receive calls, or stream your music through various apps like Pandora or Stitcher!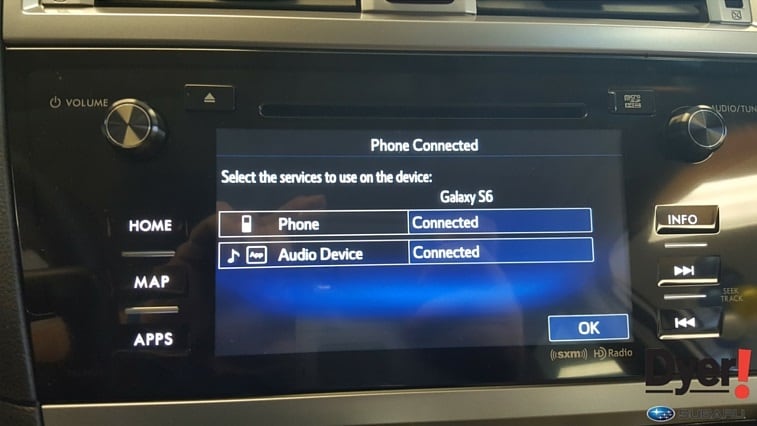 As always, if you have any questions about this process or anything else regarding your Subaru vehicle you can always call us! Dyer Subaru is your local Subaru dealership proudly serving the Vero Beach, Sebastian, Port St. Lucie, Fort Pierce and Stuart areas. Dyer Subaru is located at 999 US Highway 1, Vero Beach, FL 32960 - why not use your new navigation to find us? You can also schedule a service appointment where we'll be happy to make sure your Subaru remains in 100% tip top condition!