Maintaining the Performance of Your Subaru
When you want your Subaru to perform at its best for the years to come, you'll want to keep up with necessary maintenance services and inspections. By following the Subaru Maintenance Schedules, drivers like you from the Vero Beach, Port Saint Lucie, and Stuart area can increase the longevity of their vehicle, and prevent any unnecessary damages that can arise from neglect.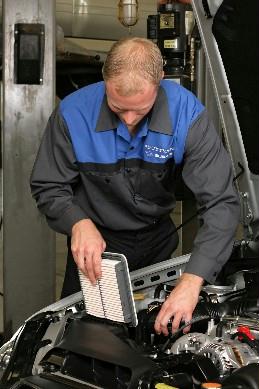 Here at Dyer Subaru we have made a considerable investment to ensure that your vehicle is properly serviced and you are completely satisfied with your Subaru ownership experience.
Our service facility utilizes the latest equipment and Subaru special tools and diagnostic equipment.
Our technicians are Subaru trained and certified on the latest Subaru technology advancements.
We use only Genuine Subaru Parts which are exactly engineered and designed to fit your vehicle.
Performing routine vehicle maintenance will prolong the life of your Subaru, optimize fuel economy, and result in a higher resale value along with a more pleasant overall driving experience. In order for us to help you maintain your Subaru in a manner that keeps it trouble-free and a pleasure to drive for many years to come, you should be aware of the maintenance intervals and requirements. 
How to Use Our Subaru Maintenance Schedules
At Dyer Subaru, we try our best to keep you updated on your vehicles and how to keep them happy and healthy for many years and many miles. Our maintenance schedules are written in a way that's easy to understand. That way, you get the most important information available without having to break out a dictionary or be a trained technician.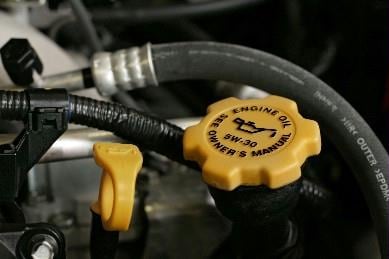 To find your Subaru's necessary service, first, get your vehicle's VIN, which can be found in several places:
On your vehicle's insurance card 
On the left side of your windshield, just ahead of the hood 
On the driver's door pillar
Next, write down or remember your vehicle's current mileage. Then all you have to do is enter that information in the fields above to get service recommendations.
 You'll learn about what types of maintenance services are required at your current milage, like Subaru oil changes, when to change filters, when your Subaru belts and hoses need to be changed, or the more complicated services that may be required. You can also Schedule Subaru Service right from the same page!